Showing
10
of 128 results for
This second edition of Principles of Diabetes Care contains up-to-date, evidence-based clinical information for all health professionals who are involved in care, partnership and promotion of self-management and decision-making skills with people with diabetes.
---
---
This revised and updated edition will help students and qualified nurses ensure that they are ready for revalidation. Vital reading for all student nurses to help them develop an understanding of the dilemmas in professional practice and ensure they meet professional standards, and a useful update for qualified nurses preparing for revalidation.
---
---
This book places practice and work-based learning in the context of preparing to become a work-based learner. The text provides learners with the skills to progress to being qualified senior support workers.
---
---
The story of a career in nursing which lead to June Clark becoming president of the Royal College of Nursing - the largest nursing union in the world - and her subsequent loss of faith in the organisation. The book highlights her passion for nursing which is still her 'exquisite obsession'
---
---
This book gives a personal view of life as a nurse that spanned more than 50 years. It outlines the highs and lows of working in health care, and the effort that one dedicated practitioner put in to try and improve the care for patients.
---
---
This book is designed to provide core theory and case examples predominantly around clinical and educational leadership for doctors, nurses and other health professionals. It includes other aspects of leadership in health professions, including leading research initiatives and leadership of professional groups and specialities.
---
---
A readable textbook on the law relating to midwifery practice which discusses the legal issues arising in typical situations encountered by midwives. Written by a well-known author of many books on legal aspects of healthcare.
---
---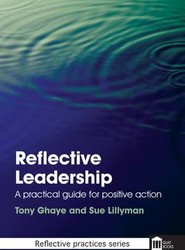 Focuses on quality leadership at various levels of the organisation. This title presents practical ways that reflective leadership can contribute to providing safe, effective healthcare to various patients. It is suitable for clinical team leaders, service managers and those undertaking continued professional development.
---
---
This book aims to provide nurses and midwives with a sound theoretical knowledge base for understanding, critically appraising and undertaking research in all areas of health service provision. A comprehensive insight is provided into philosophies, methodologies and methods relevant to health care, using examples from both professions.
---
---