This book is an innovative forum of tools, theory, and methods that nurture the reader's understanding of new eco perspectives and nature-assisted expressive arts and art therapies. It seeks to nurture humanity's ecopoietic ability in order to encourage sustainable living and challenge the sociopsychological impact of the ecological crisis.
---
---
Explores emotions and US policing. Utilizing a mix of clinical case studies, autotheory, and ethnographic research, Jessi Lee Jackson examines the emotional and psychological forces that shape US police power.
---
---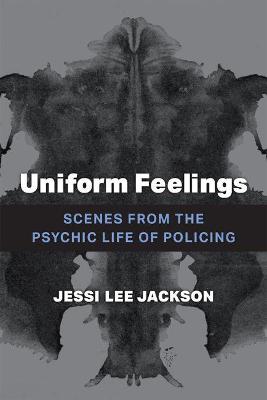 Sheds light on the emotional dynamics behind policing with an eye toward its abolition.
---
---
Finding meaning in trauma work, as a traumatised healer yourself.
---
---
---
Kelsey shows that Brown is more than a stage performer: he's an enlightened magician who offers us guidance for navigating the challenges life throws at us, using his skills and wisdom to help us better understand ourselves and enable human flourishing.
---
---
Shortcuts to getting in sync with your hypnosis clients, so they can get in sync with themselves.
---
---
---
The first book to provide clear guidance on the delivery of Temperament Based Therapy with Support (TBT-S) for anorexia nervosa. Integrating current research and practical tips to help clinicians, treatment providers, families, students, and educators understand and respond to the traits underlying eating disorders.
---
---
This book provides a sophisticated but concise outline of energy psychotherapy and the place of the Blue Diamond within it, including sections on best practice and the ethical aspects of this unique and powerful healing method.
---
---